Become an IRCTC Ticket Agent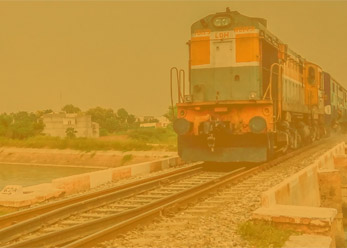 Are you eager to get an authorized license from IRCTC and become an IRCTC ticket booking agent?
Akbar Travels gives you an opportunity to start your own business. The company is trusted by more than 45000+ registered agents. Akbar Travels is known for delivering the best of returns to its authorised IRCTC agents, helping them in making great commission and earning maximum profit. IRCTC agents are also given training & instructions from the experts in the travel industry.
What are the IRCTC Agent Benefits?
An authorized IRCTC agent has many benefits of owning a legal license from IRCTC. Have a look here:
Unlimited Business Opportunity
Authorized agent can book unlimited number of tickets without any restrictions and earn good margin on every transaction.
You Invest less, earn more
With a nominal investment you can earn a great margin.
Hassle-free booking
An IRCTC travel agent gets a direct login in the portal of IRCTC.

Earn without any fear of loss
Being a legal IRCT agent, they can issue tickets without any fear of ticket cancellation.
Faster ticket procedure
The ticket procedure is faster for the agents as the money gets directly deducted from their wallet.
The agents can book tatkal tickets after 30 mins of general public ticket opening time.



Receive your Authorized License
and start your Travel Business